This is a camera that was handed out to visitors and clients by the Rowi company at the Photokina fair in the famous year 2000. It's based on a widely sold Vivitar (T101) model, which was also marketed as Bell & Howell, Argus 520 and is still sold as Hot Shot in vivid colours, non-transparent. It shares the same form and features, but the front part of this one is transparent so that you can see its functions and the different plastic parts have been moulded in vivid colours. Nevertheless it works! The transparent model is not common, let alone this special edition which is rare.

Its main features are:

28mm ultra wide angle plastic lens, F8, focus free, 1m-∞
Shutter 1/125
Double Exposure Prevention
Size 95 x 63 x 37, Weight 87 gr. with strap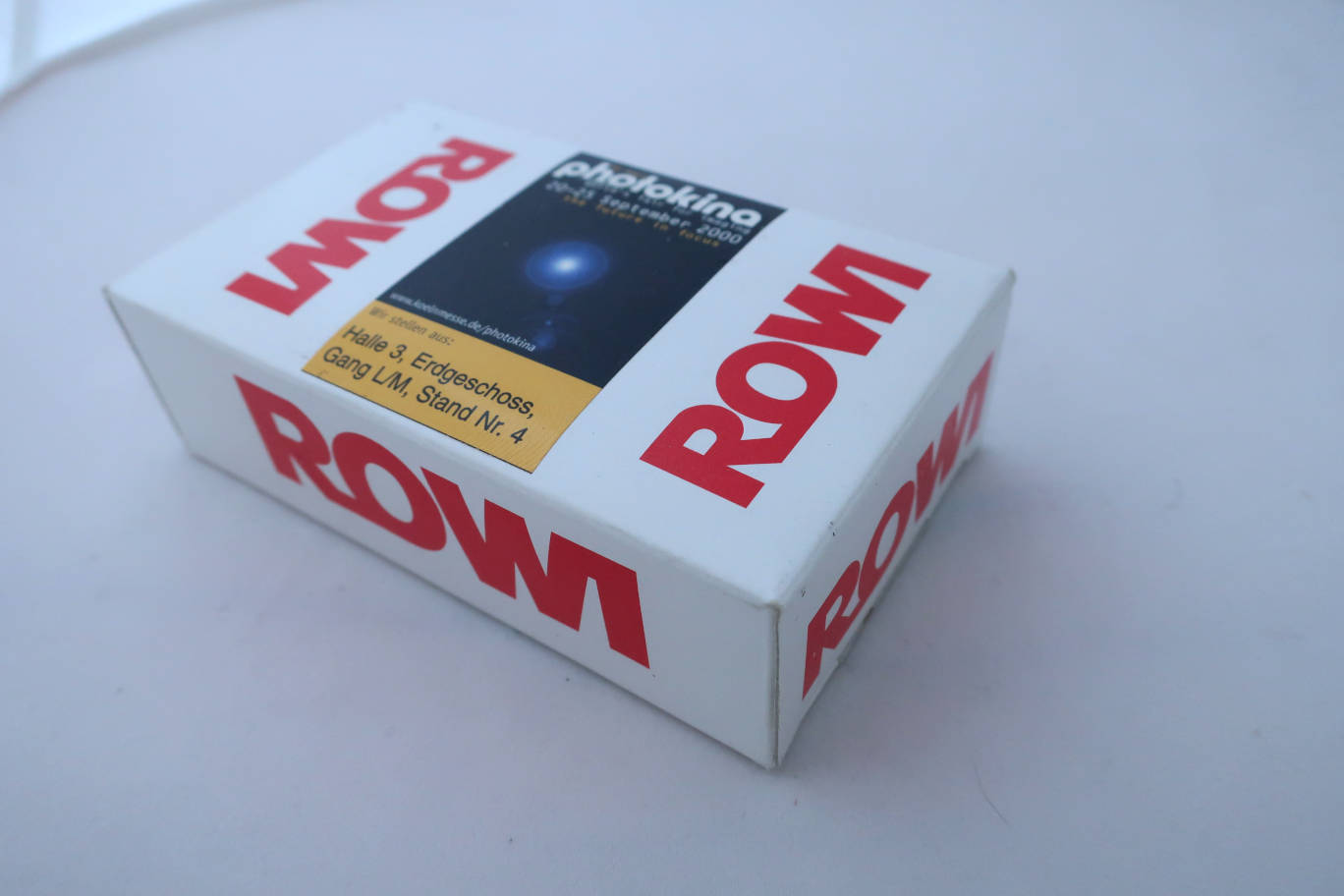 The box.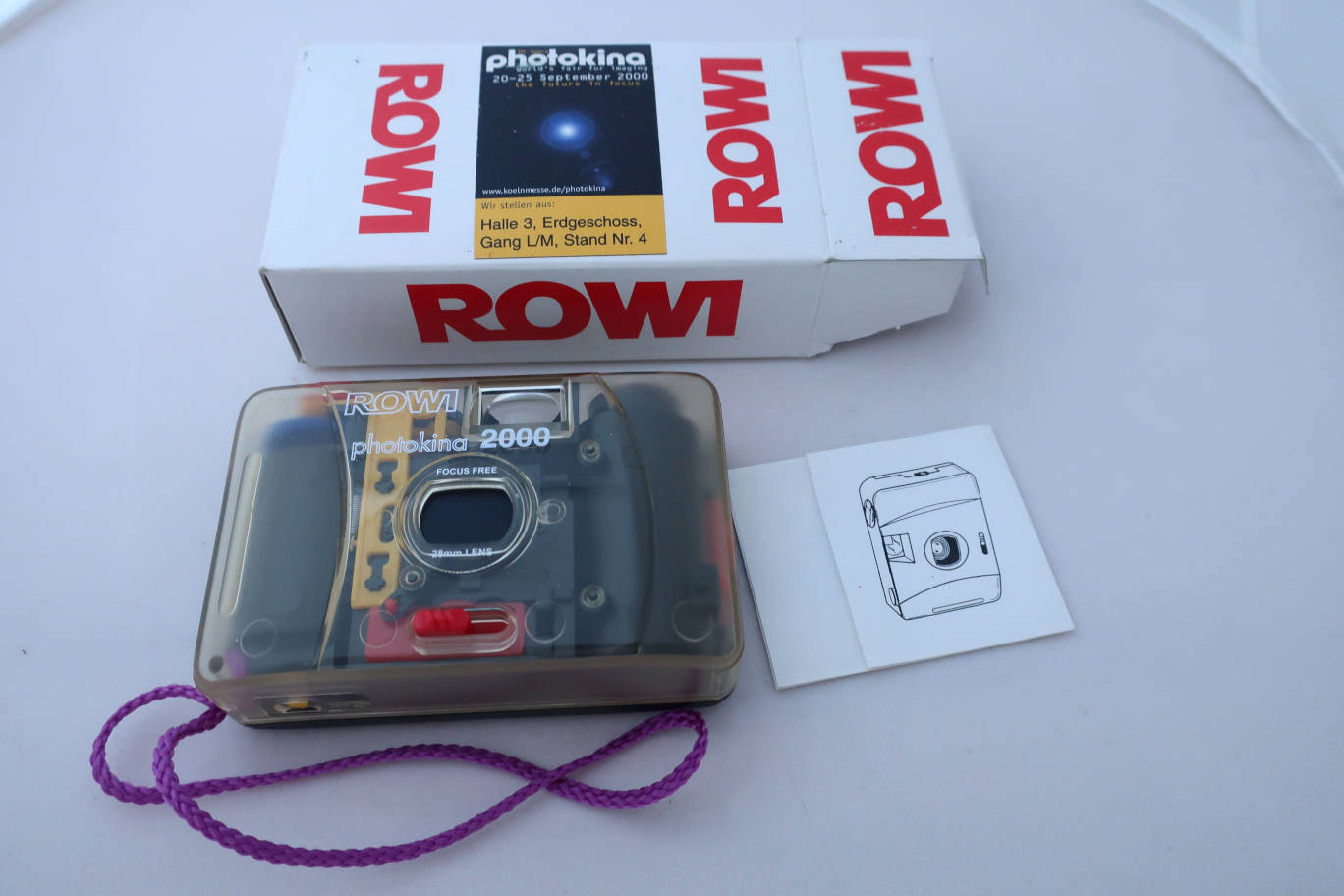 Camera, box and instructions.

For the rest please see the ordinary Transparent Focus Free Camera on this site.