plastikcam.com

Lomo Spilt Cam (Image Fusion)




The Lomo Spilt Cam (Image Fusion) is a simple and basic fun camera with 2 blinds before the upper and lower part of the lens and the viewer, that can take 2 different pictures on the upper and lower part of one 24x36mm frame. To do this, it has a double exposure device. If you open both blinds, it can make ordinary double expoures. Mixing these possibilities, you can fuse images, one into another.

There isn't much information on this camera, let alone technical information.

Its main features are:

~28mm wide lens, ~F11, focus free
Shutter ~1/100s, double exposure, 2 blinds on upper and lower part of the lens and the viewer
Size 102x64x32, Weight 100 gr.


Camera with manual and strap.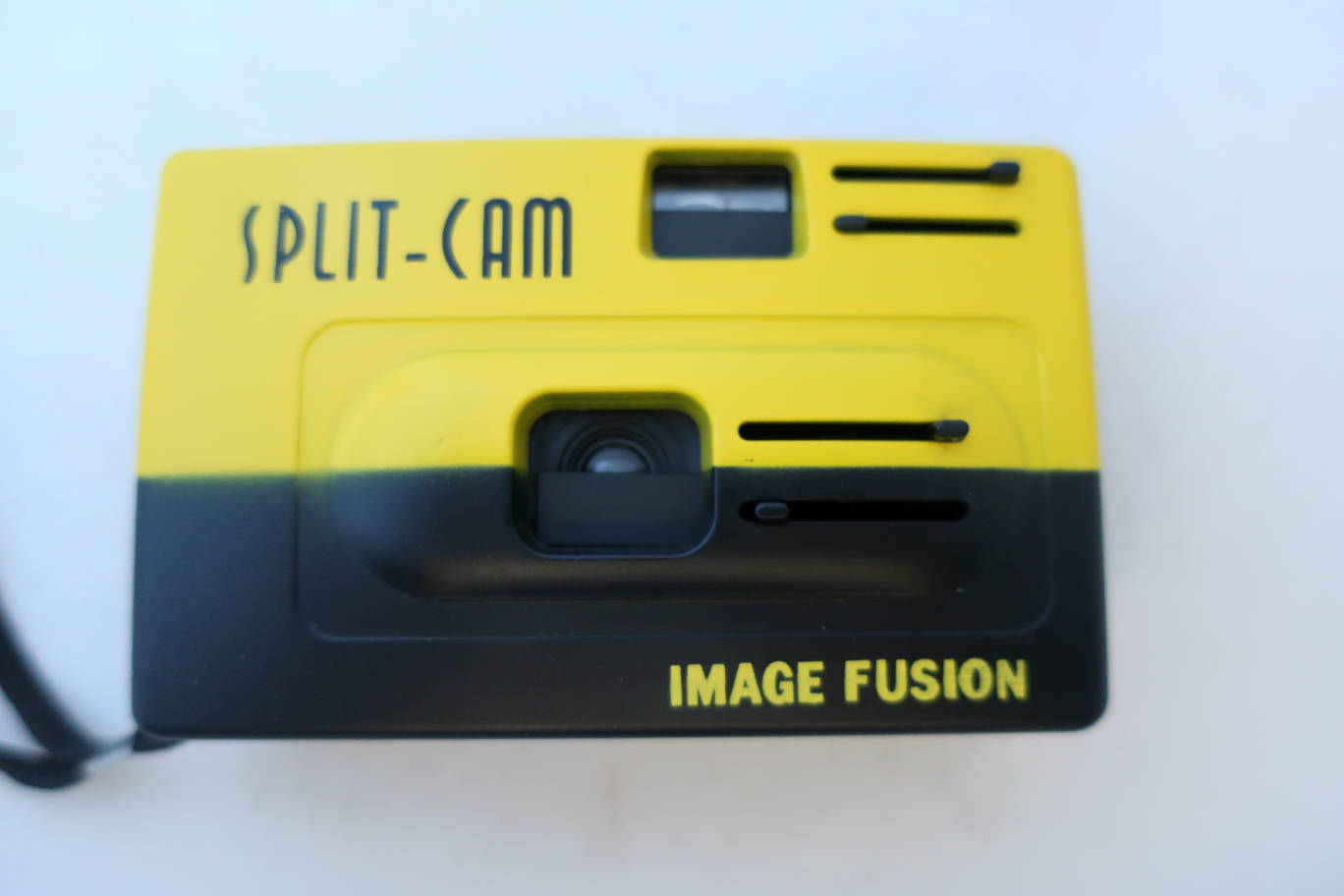 Camera front, lower blinds closed.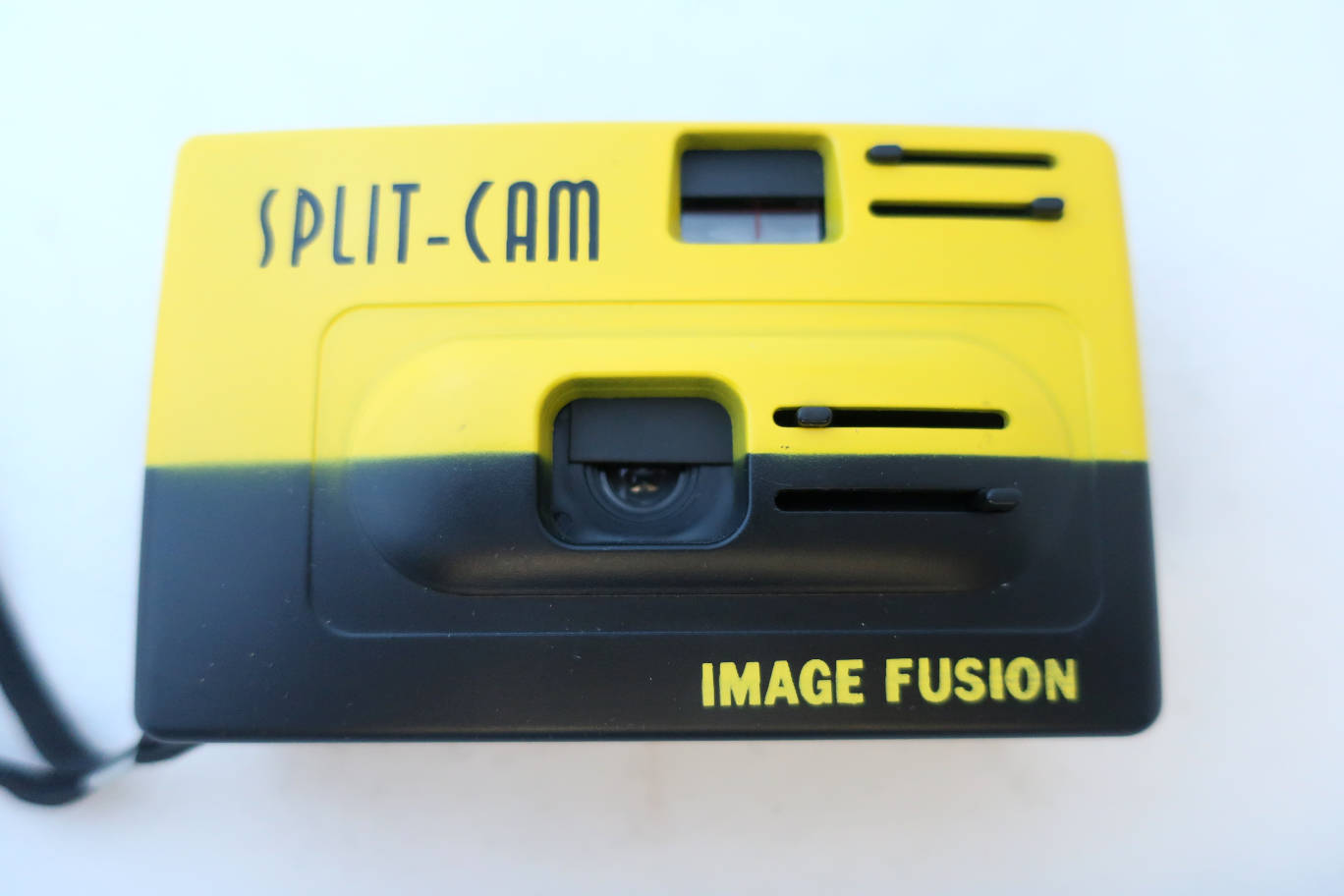 Camera front, upper blinds closed.



Camera back. Viewer, thumb wheel for
film advance and shutter cocking.
On the upper right edge: double exposure switch. Push firmly towards the left as indicated and the shutter is cocked again.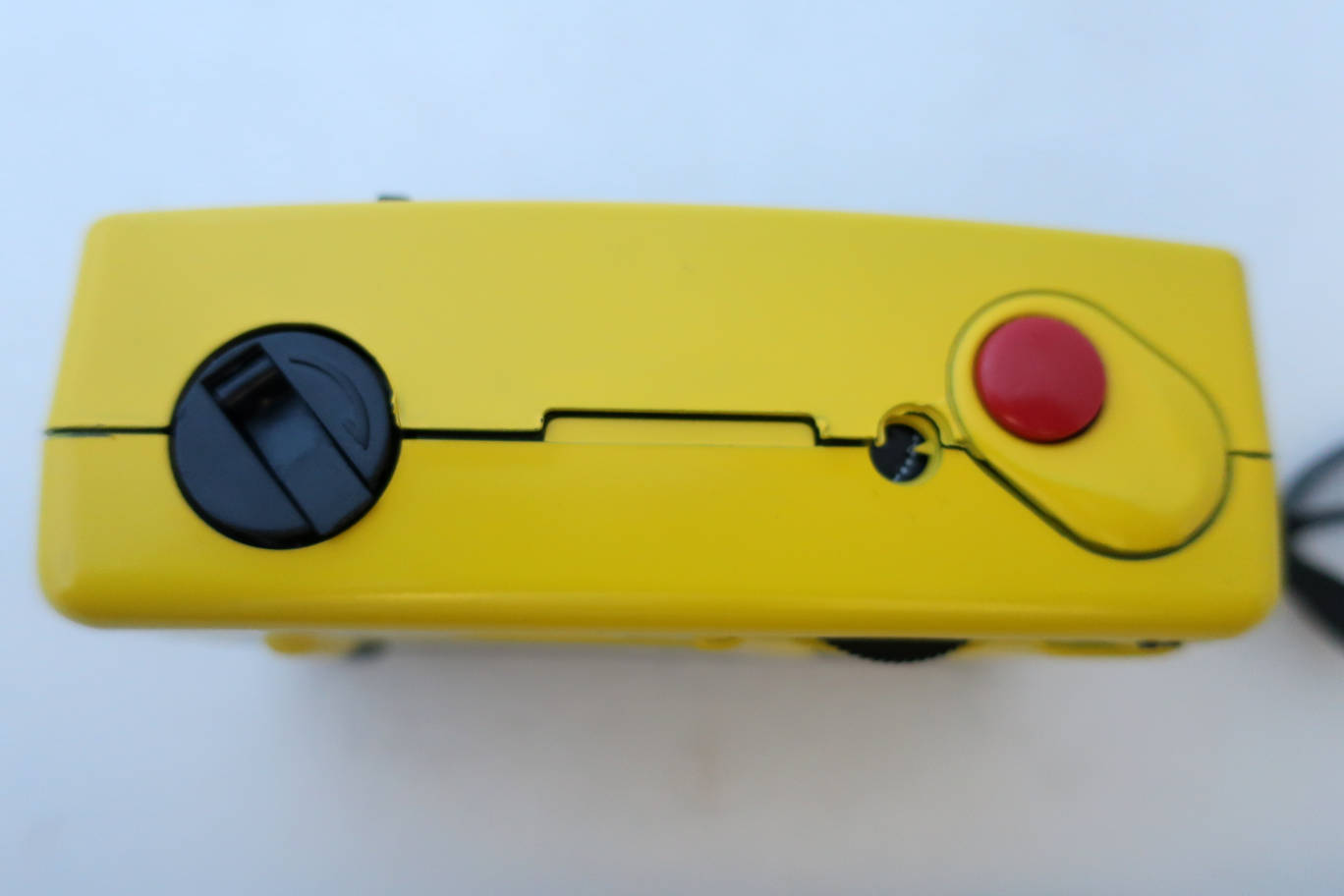 Camera top.
Film rewind, counter

and
shutter release.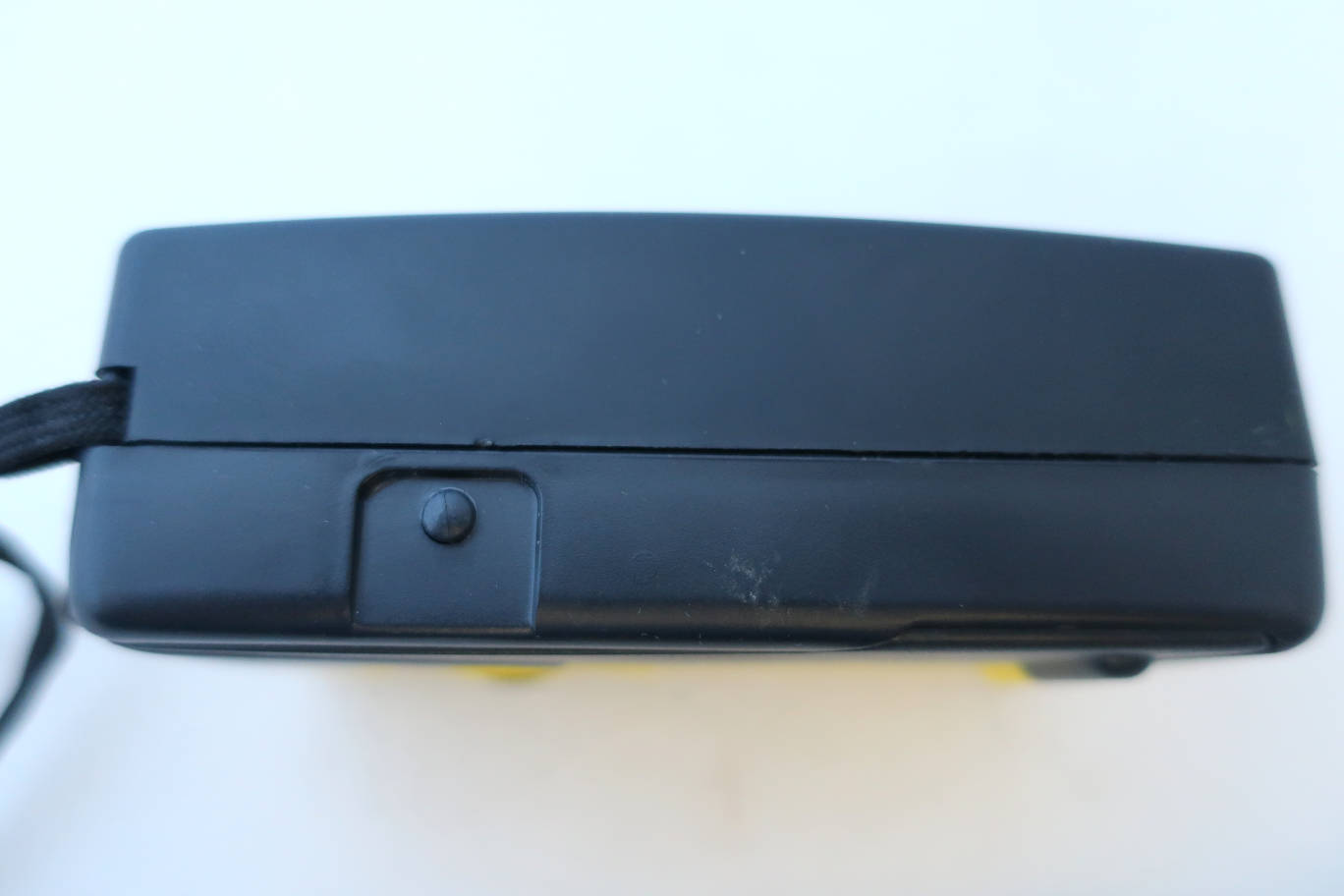 Camera bottom.
Rewind release button.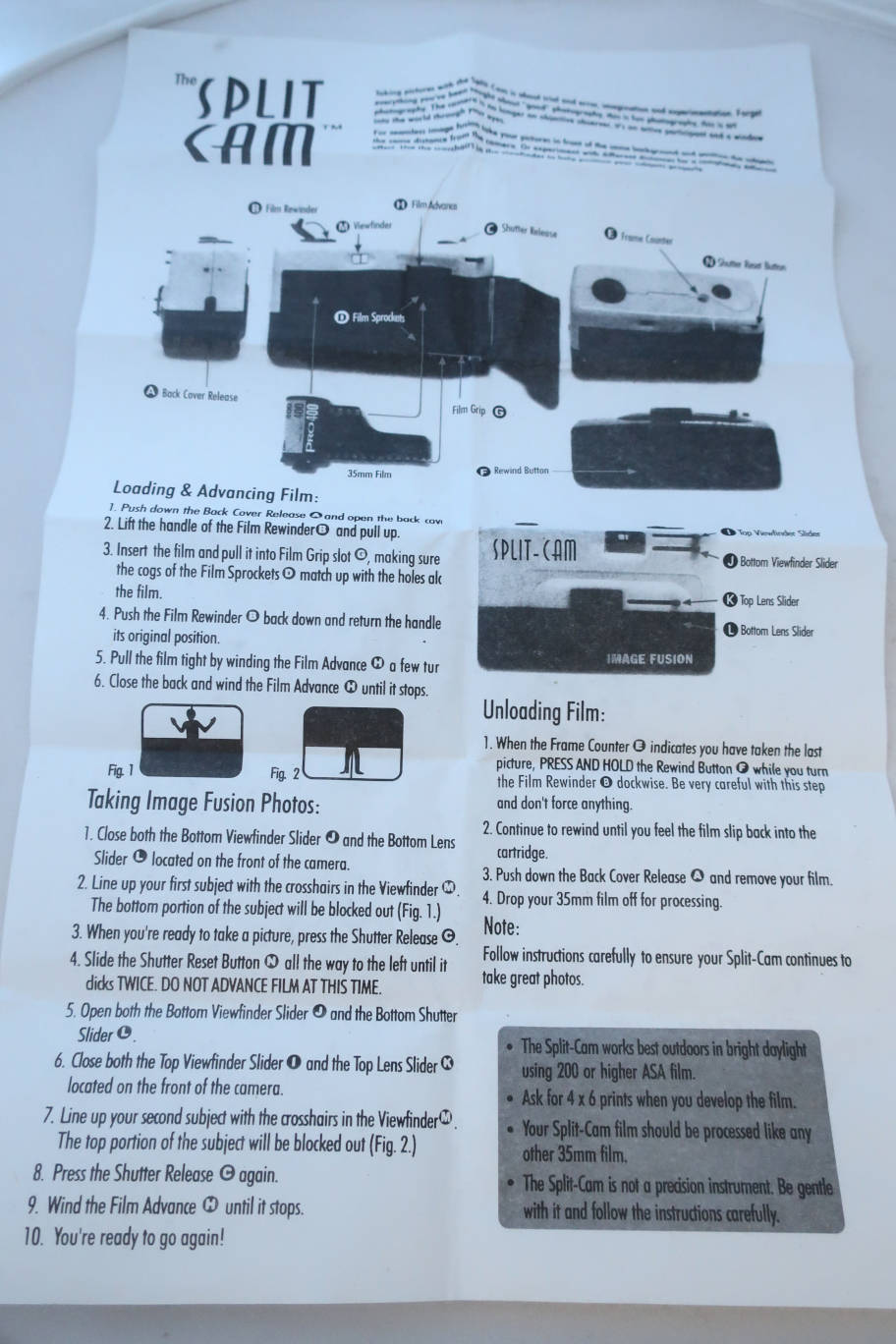 The notice.

Using the Lomo split camera is easy. Having taken the first part of the photo, push the double exposure switch and change the blinds. Now you are ready for the second shot. Use your fantasy to mix or fuse different pictures on one frame. It's fun.

As there is only one shutter speed, you have to choose your film depending on the weather conditions. On bright days ISO 200 is fine, on dull days ISO 400 is better. Modern film is quite flexible, so you will have usable results. Inside or at night photos are not possible. It's a toy or fun camera, all plastic.

The plastic of this camera is quite fragile and finishing is bad. This is the second most flimsy Lomo camera I have had in my hands. The film transport on mine is very rough.