plastikcam.com

Lomo Robot3 Action Camera (+ Disassembly)




The Lomo Robot3 Action Camera is a simple and basic fun camera with 3 lenses that takes 3 photos in a cycle, 1 of ~12x36mm and 2 of ~12x18mm on one 24x36mm frame. The camera was first sold as Robot3 around 2007 by a Hong Kong trade firm which imported it from China. The company also sold similar cameras with 2 and 4 lenses. The Robot3 was nicknamed Disderi Robot after a french 19th century photographer who invented the "Carte de Visite" camera which could take up to ten images on a single glass negative plate. The Lomography company also sold this camera under their name. It is sold out at Lomography's, but there is still some stock around.

As I bought mine second hand and it was not working, I disassembled it and got it repaired. You will find some indications and pictures at the end of this page.

Its main features are:

3x 25mm wide lens, F8, fixed focus, ~1m - ∞
Shutter 1/100, 3 pictures in 1/2 s via a rotating disk with one hole, which passes successively before all 3 lenses
Size 97x70x32, Weight 74 gr.


Camera with strap and manual.



Camera, viewing frame unfolded.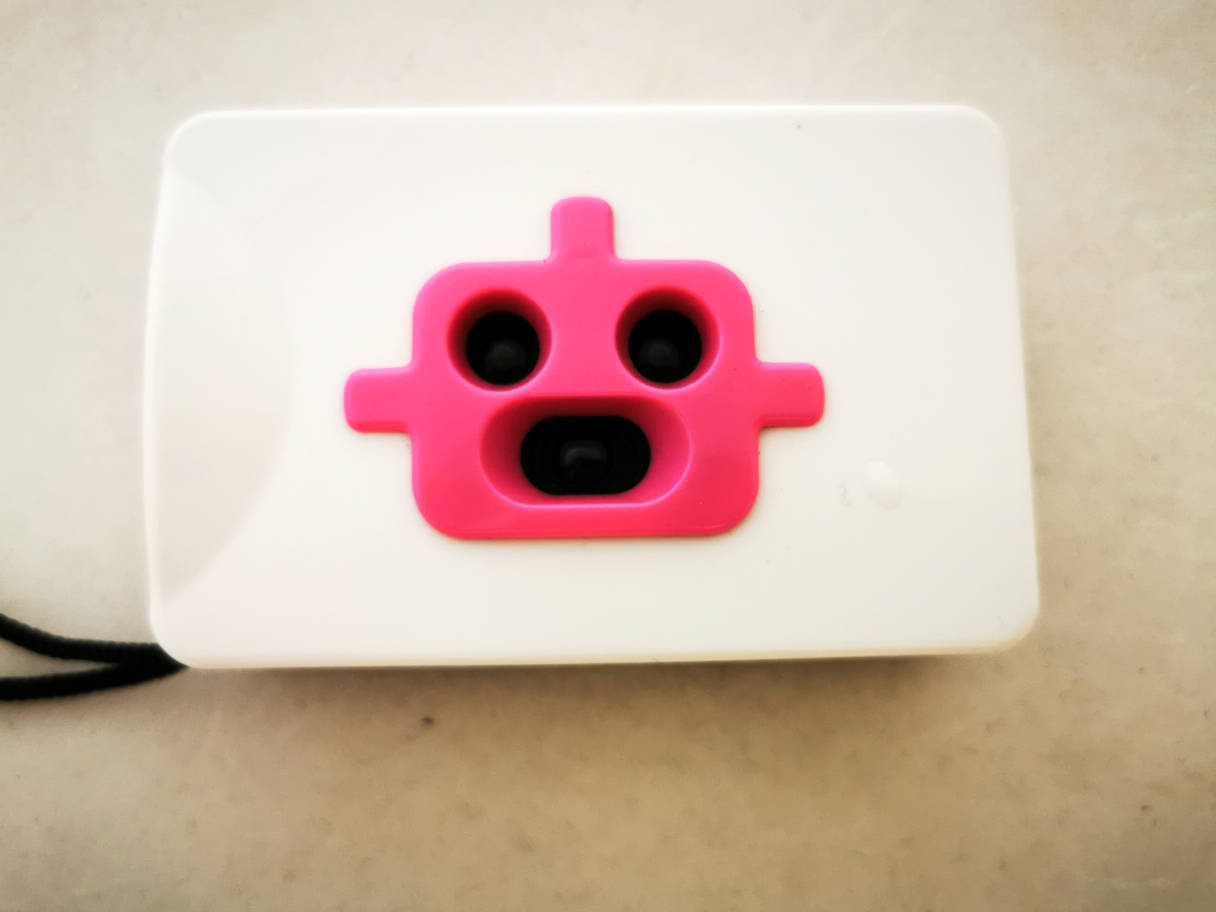 Camera front. 3 Lenses..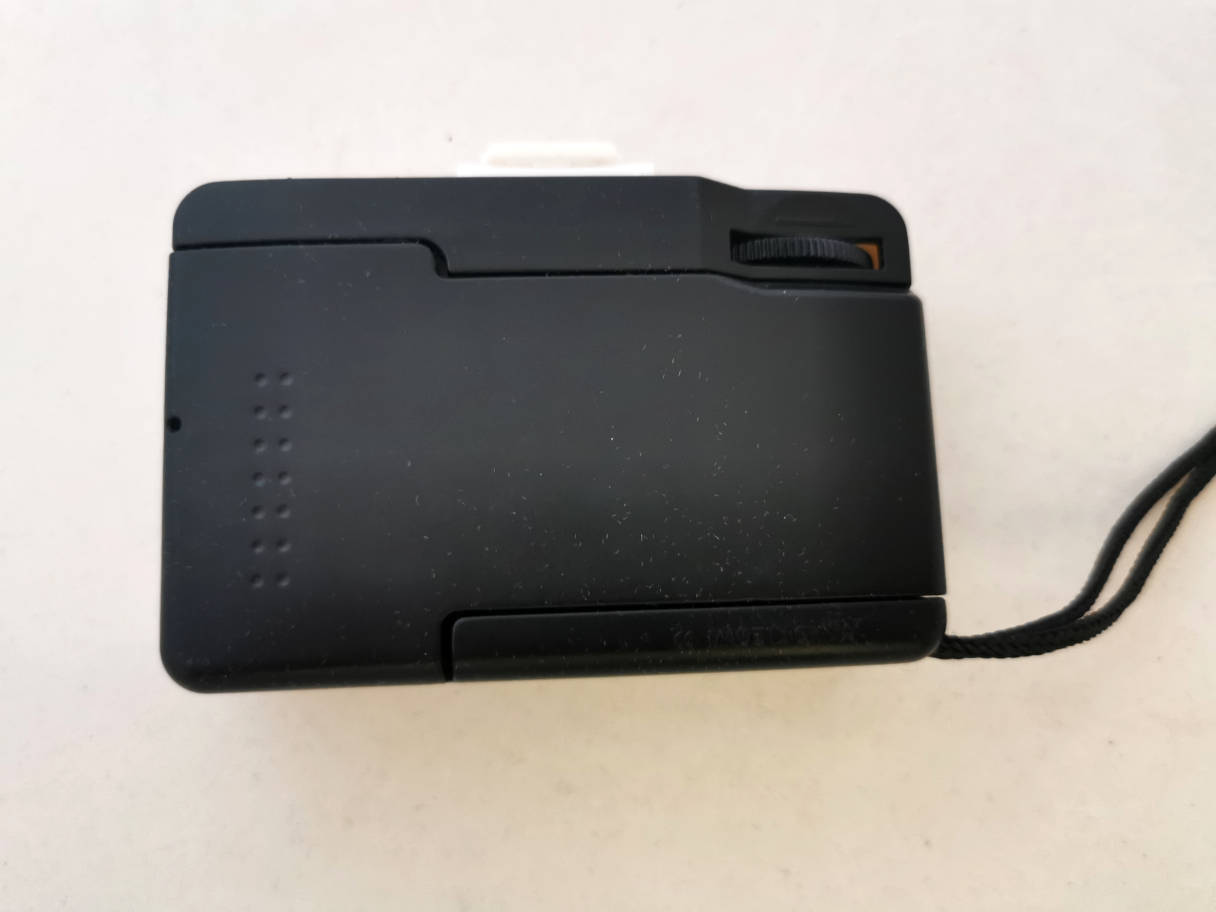 Camera back. Thumb wheel for
film advance and shutter cocking.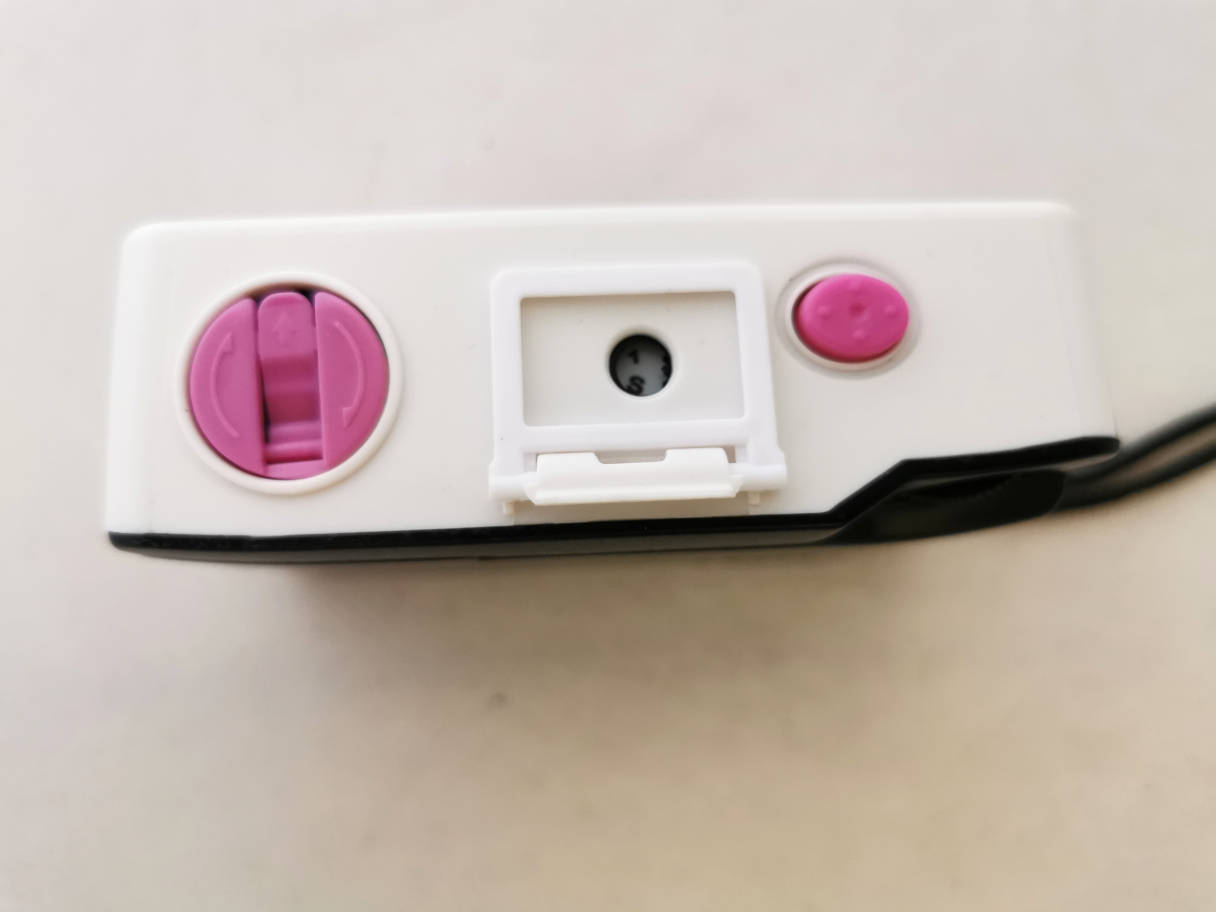 Camera top.
Film rewind.

Aiming device, counter and
shutter release.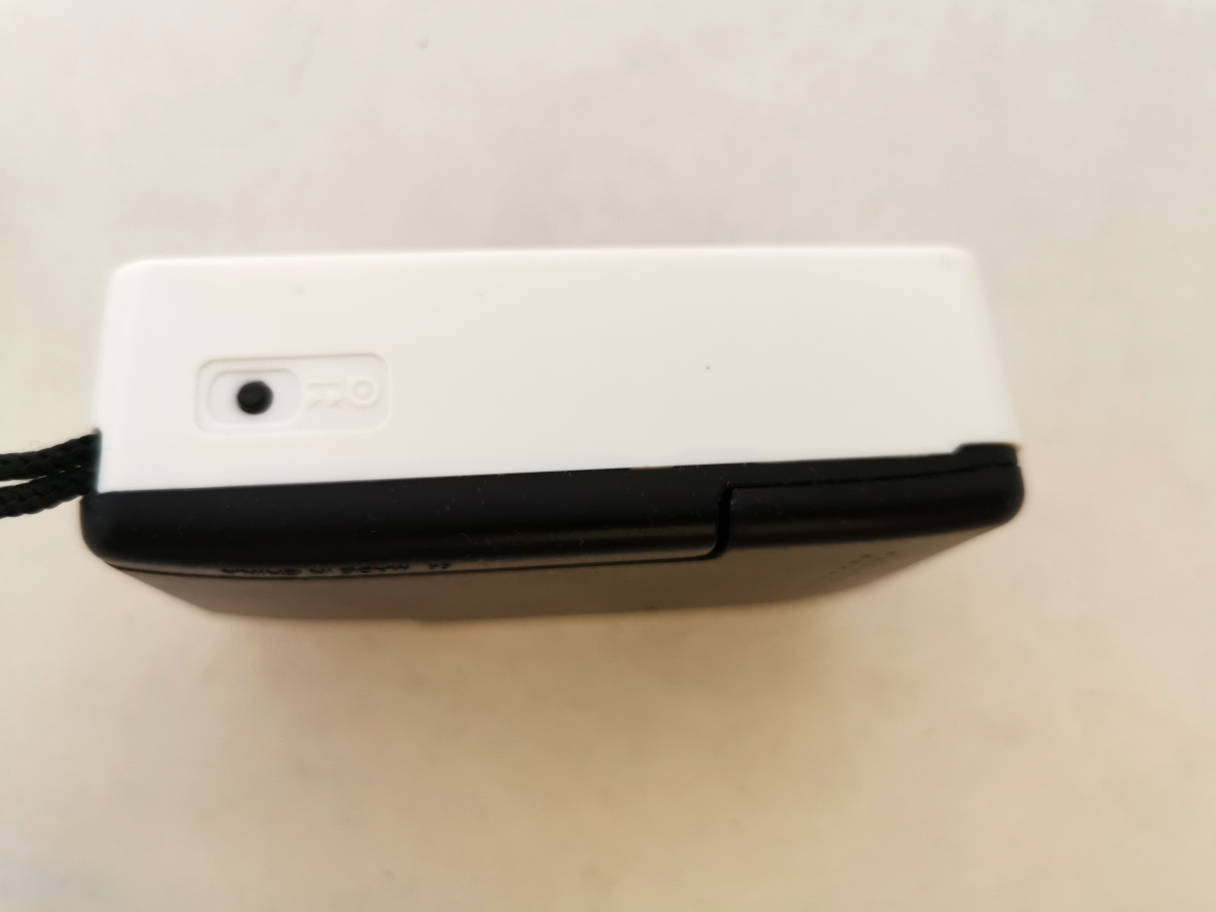 Camera bottom.
Rewind release button.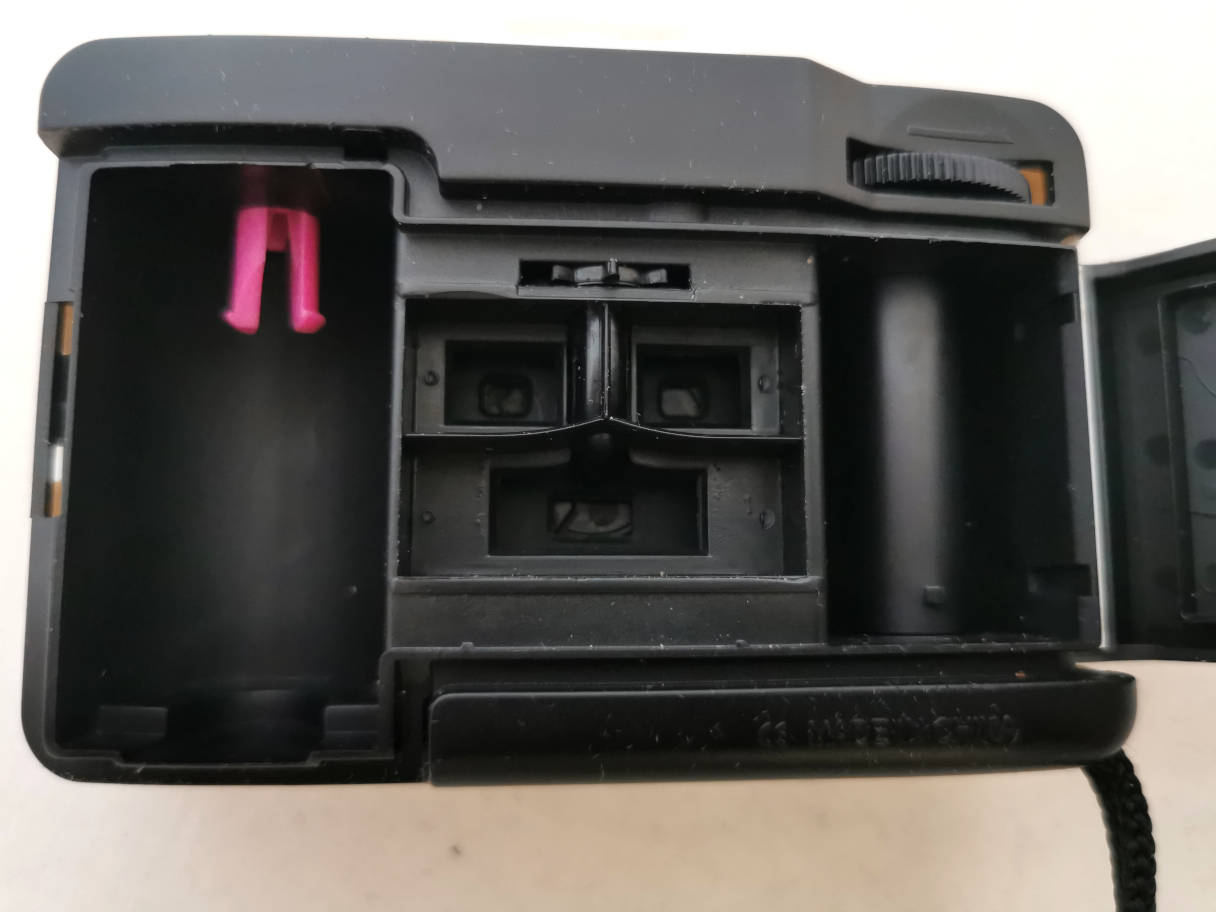 Film compartment.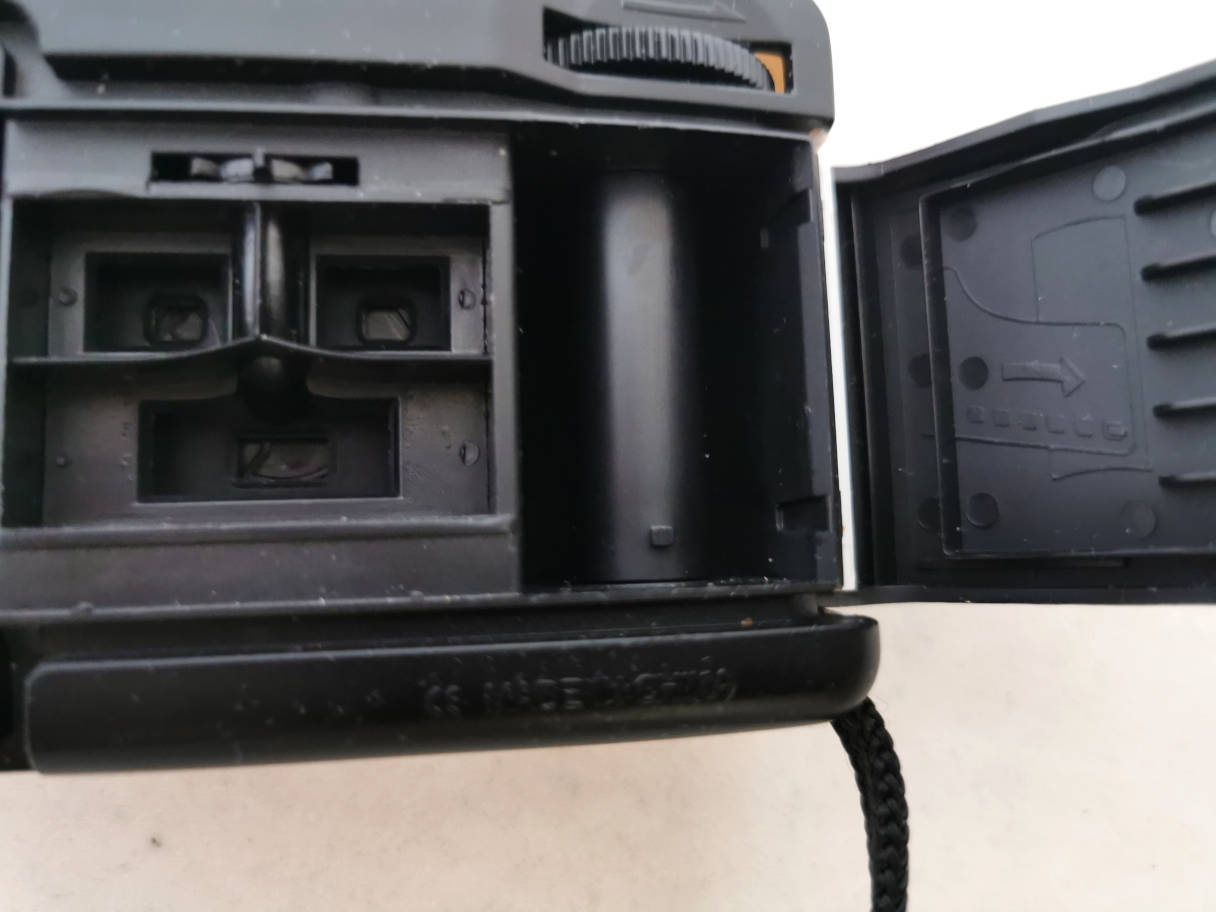 There is only a square hump instead of a hook on the winding spool. If the film isn't hooked properly, you risk a jam after some photos. The easiest way to avoid this: prepare 3cm strip of adhesive tape. Put the first sprocket hole of the film leader on the hump and hold it down with one hand, then tape the leader to the spool core with the oher. Make at least one turn to see if it is well engaged.



Instructions, one side...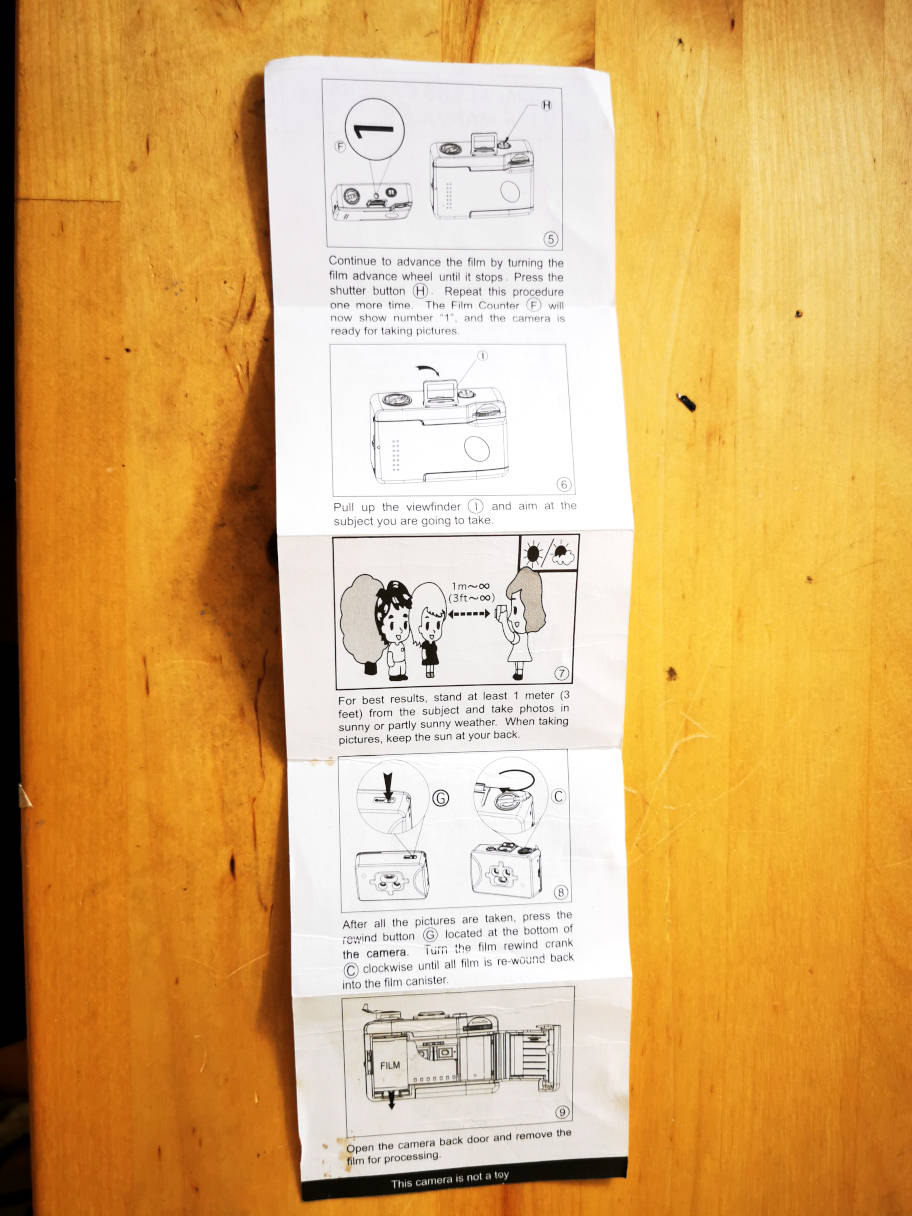 ...and the other.

Using the Lomo Robot3 is easy. A cycle takes half a second which gives different pictures from a moving subject. Don't move too quick, as 1/100s shutter speed may give blurred pictures unless you want them so.

As there is only one shutter speed, you have to choose your film depending on the weather conditions. On bright days ISO 200 is fine, on dull days ISO 400 is better. Modern film is quite flexible, so you will have usable results. Inside or at night photos are not possible. It's a toy or fun camera, all plastic.

Some gereral words about Lomography and their service: There is a 2-year warranty, at least in Europe. My personal experience with their service is very good. As most of their cameras are made of (cheap) plastic, there is no repair, they just exchange your defective camera. You have to send it in to their Vienna office at your expenses, which is not cheap if you are not based in Austria, but they try to compensate by adding film or so to the return. You absolutely need a proof of purchase, there was heavy abuse by fraudulent customers they told me. So if you buy second hand or your camera is gift, be sure to put your hands on the proof of purchase. After the 2-years warranty period it's over. They will try to help for the expensive not-so-plastic cameras like the LC series, but for the rest there is no repair. Keep this in mind for the prices you pay for older gear.

As promised, some pictures of the disassembly: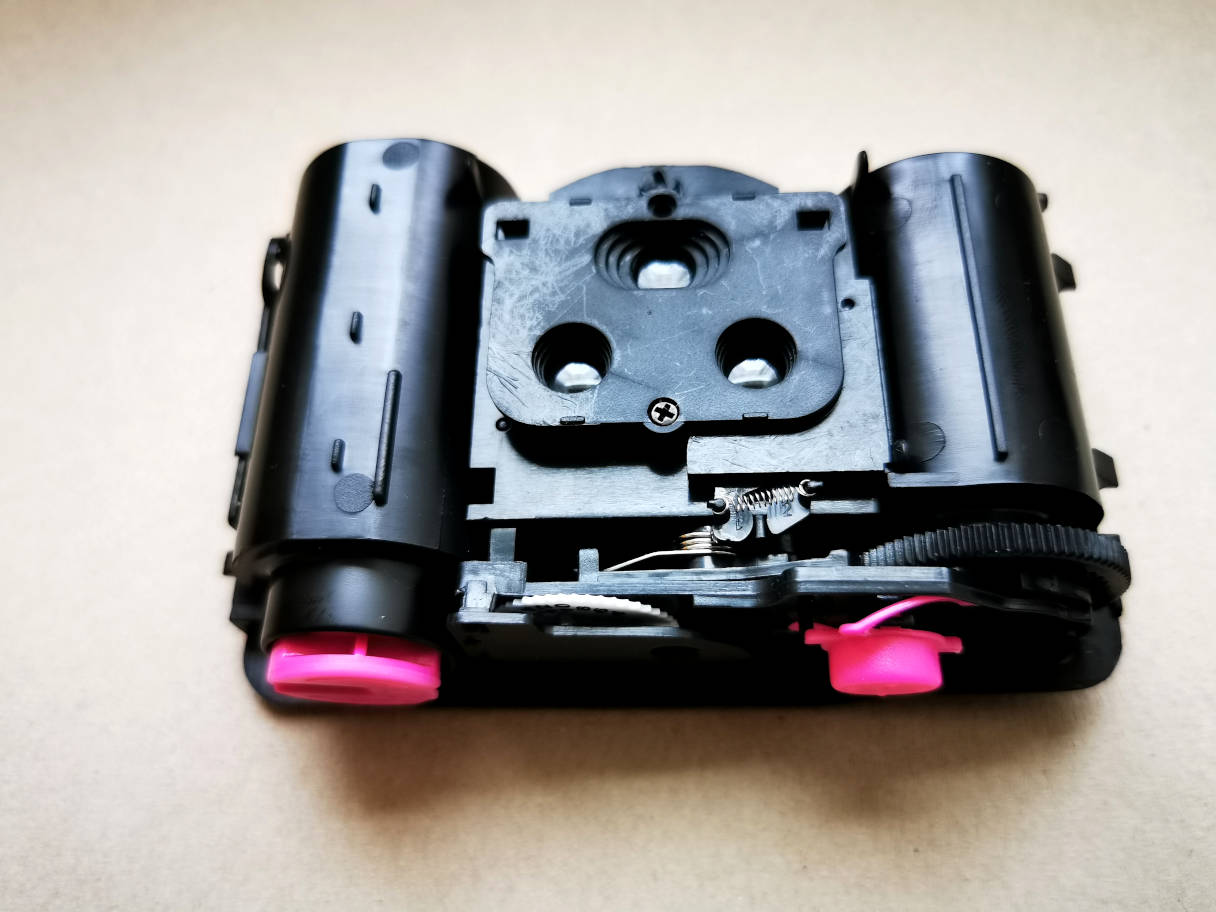 There will be a lot of prying and wiggeling to get the pieces off. The housing can be pryed off as a whole, there are 2 holes in which you can insert a screwdriver to begin with. The shutter button and the rewind remain on the body. There is a screw to get the lens cover off.



Lens cover deposed. The lenses just lie in their place, they are not fixed further.



Lenses deposed.



To separate things further, you need a screwdriver again to pry further.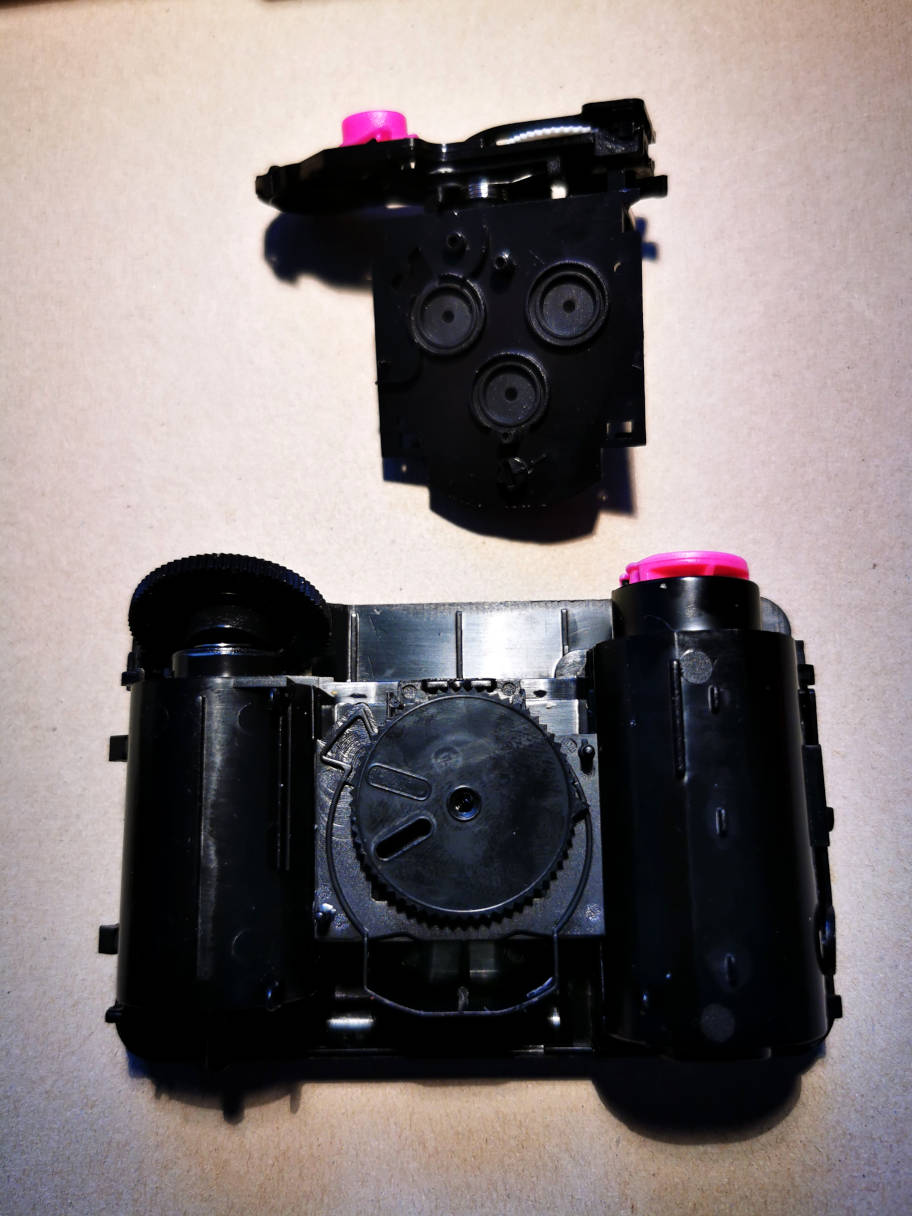 Main technical part off. On a working camera the aperture disk should be attached to the upper part.



The spring is broken. There were debris of film in the mechanism which had blocked the disk. The aperture disk should sit on the black pin and the spring should make a 90° bend towards the dented wheel on the top.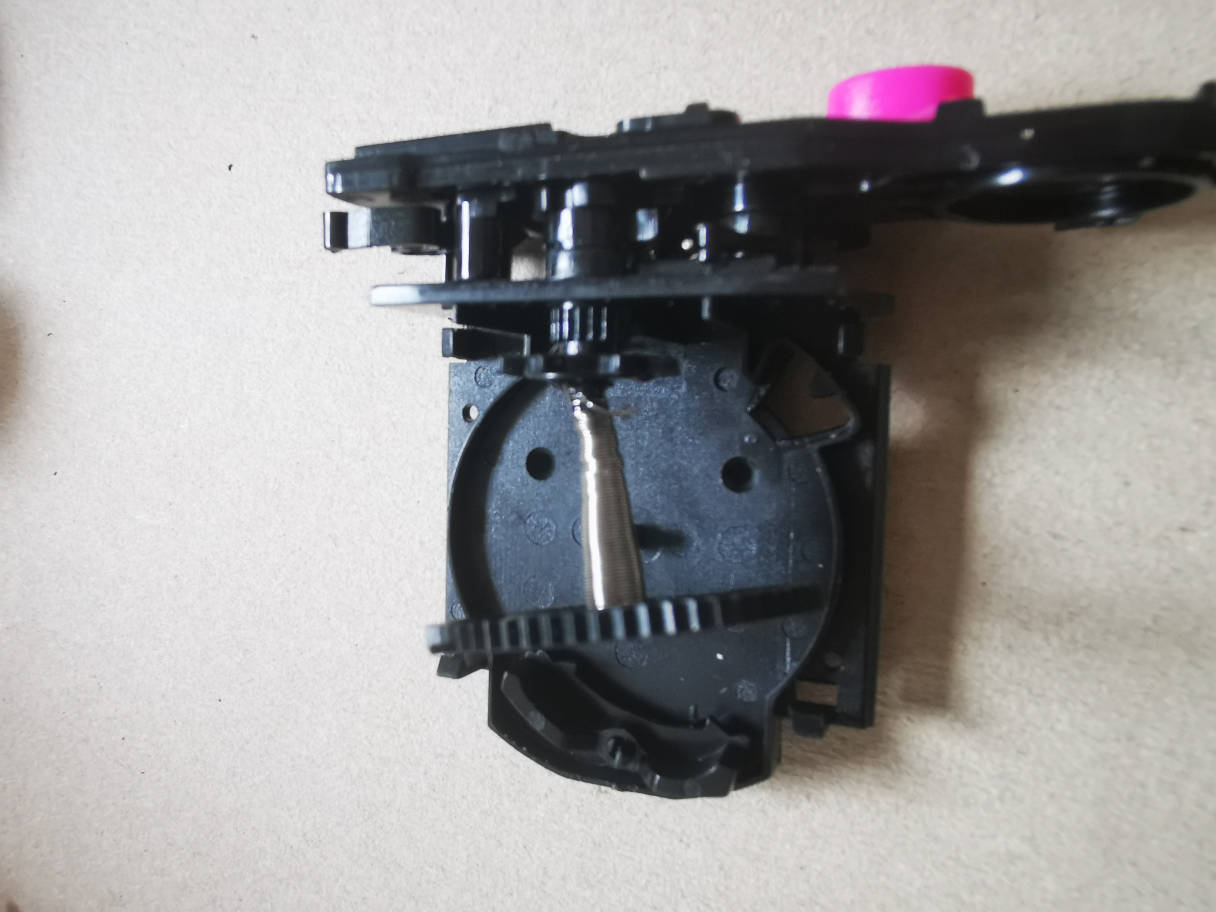 Spring, the damaged part cut off and attached again. I secured it with 2-component glue.



The "channel" for the 90° bend of the spring.

My repair works so far. I hope this can help in case of. The seller refunded me although I got the camera repaired. That's very kind...