plastikcam.com

Lomo Konstruktor




The Lomo Konstruktor is a simple plastic camera, often called toy camera, which appeared on the market in 2013. It's a DIY set, you have to build it yourself from the parts in the kit. Lomography claims that it can be done in 1-2 hours. That's ambitious, as there are very small parts and springs it's not that easy. But the manual is fine, drawings and descriptions are good. This is an early camera, the new version, Konstruktor F, has a PC flash socket on the front.

Once the construction finished, you have a cheap single lens, one speed, one aperture SLR camera. The lens has a twist-lock mount and could be changed, but there are no other lenses by now in 2023. Other accessories like a flash bracket and close-up lenses are no more available.

Its main features are:

50mm simple plastic menikus lens, F10, focus 0.5m- ∞
Shutter ~1/80, B
Size 127x77x70, Weight 193 gr.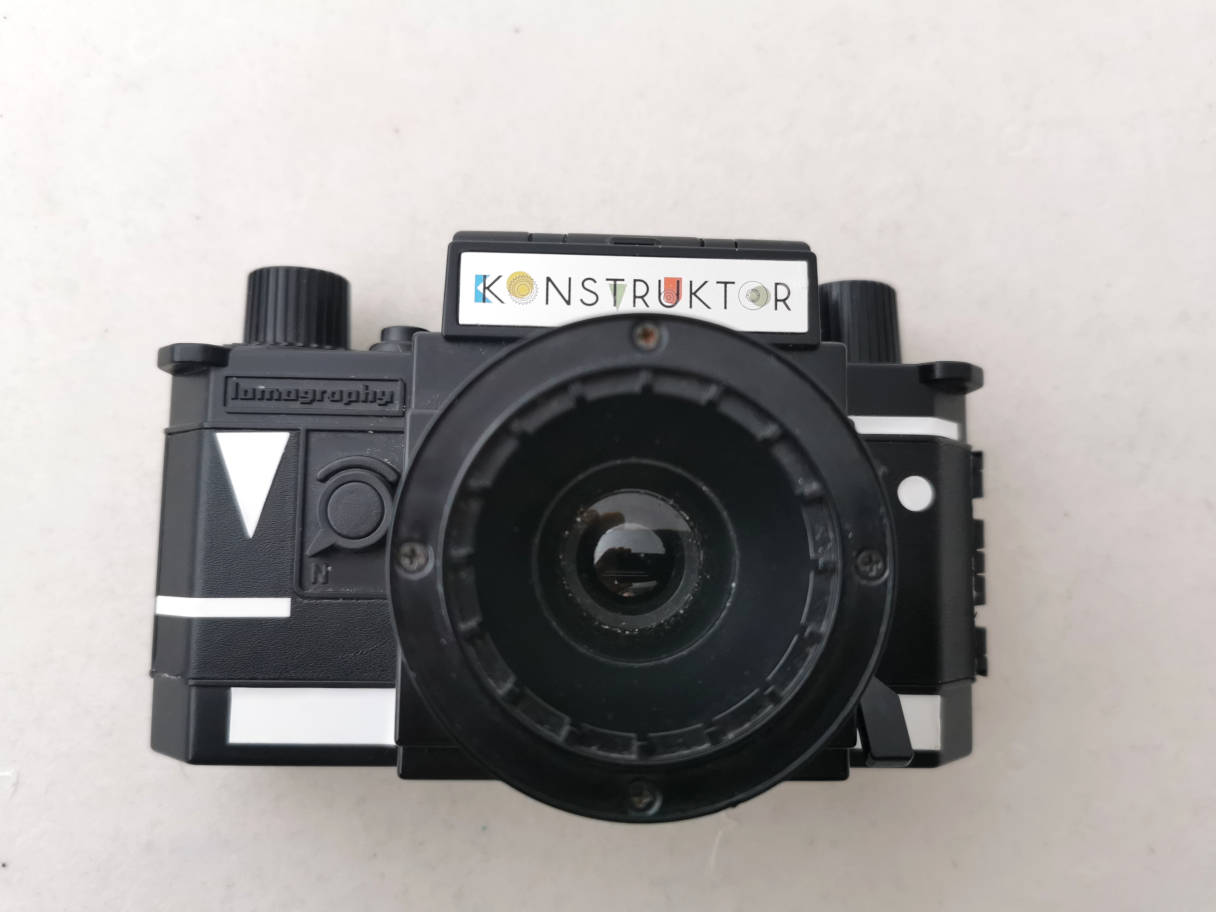 Camera front. to the left of lens, speed selector, N or B. To the right towards the bottom: shutter cocking lever, must be raised before taking a photo.

Camera back. To the left: back openeng.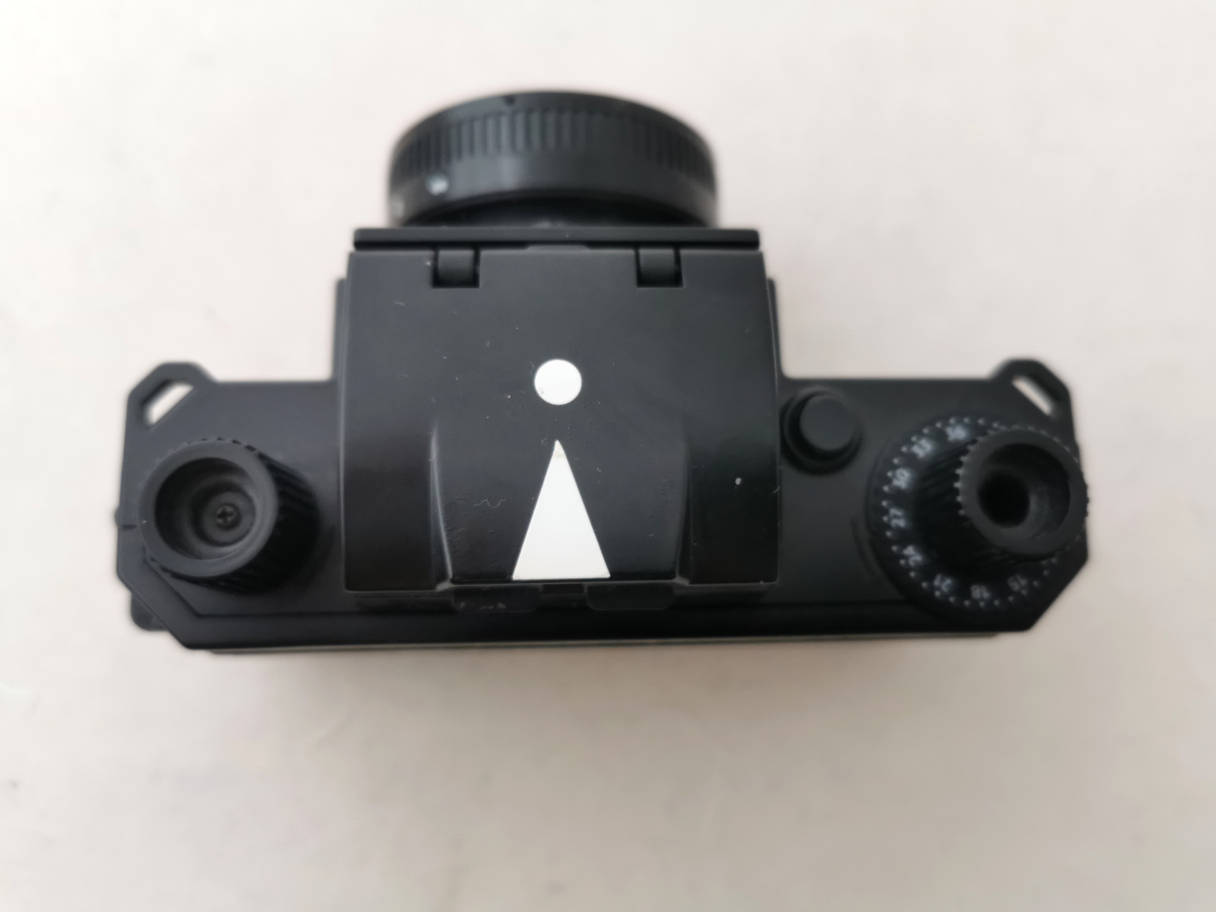 Camera top, viewer folded. Rewind, Left: Shutter release. Film wind with counter.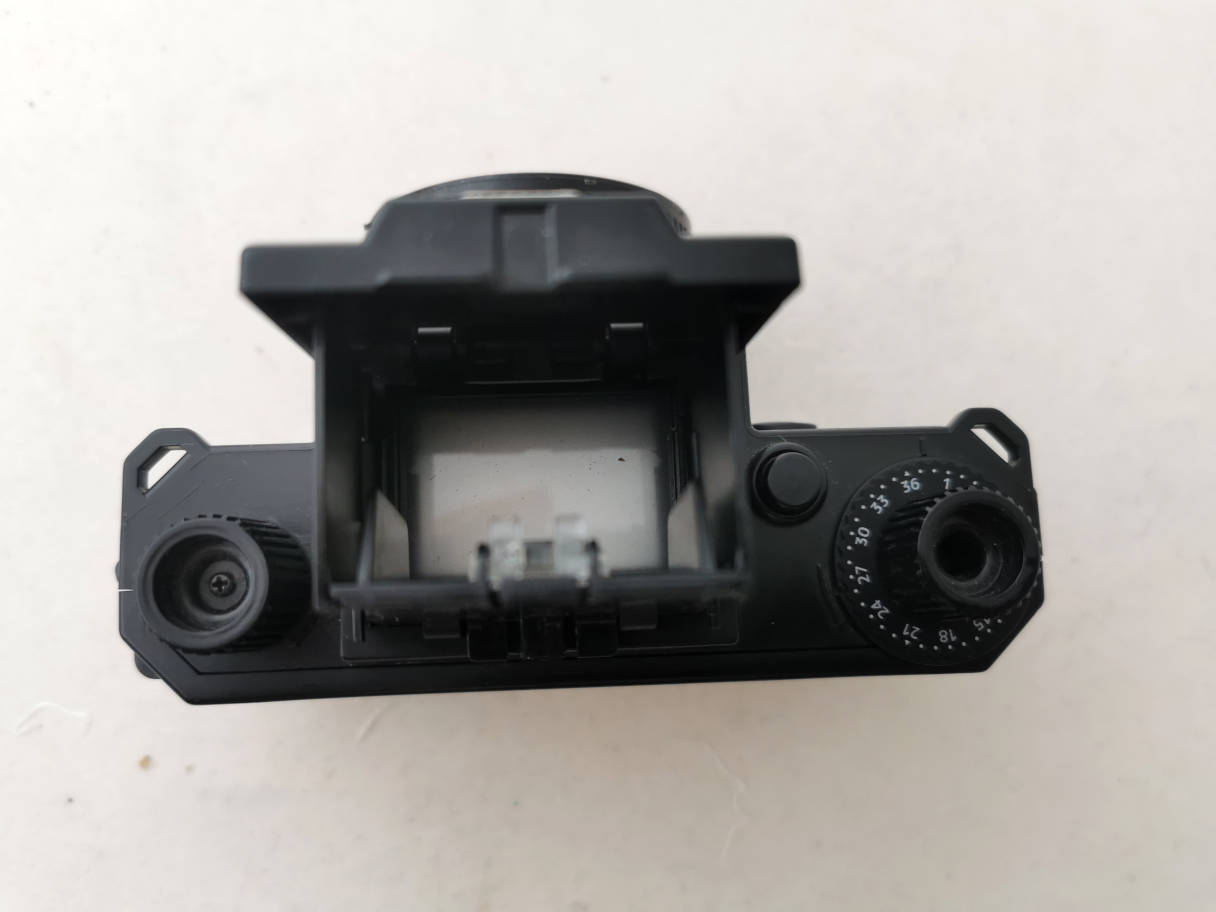 Viewer open. Tiny dim screen.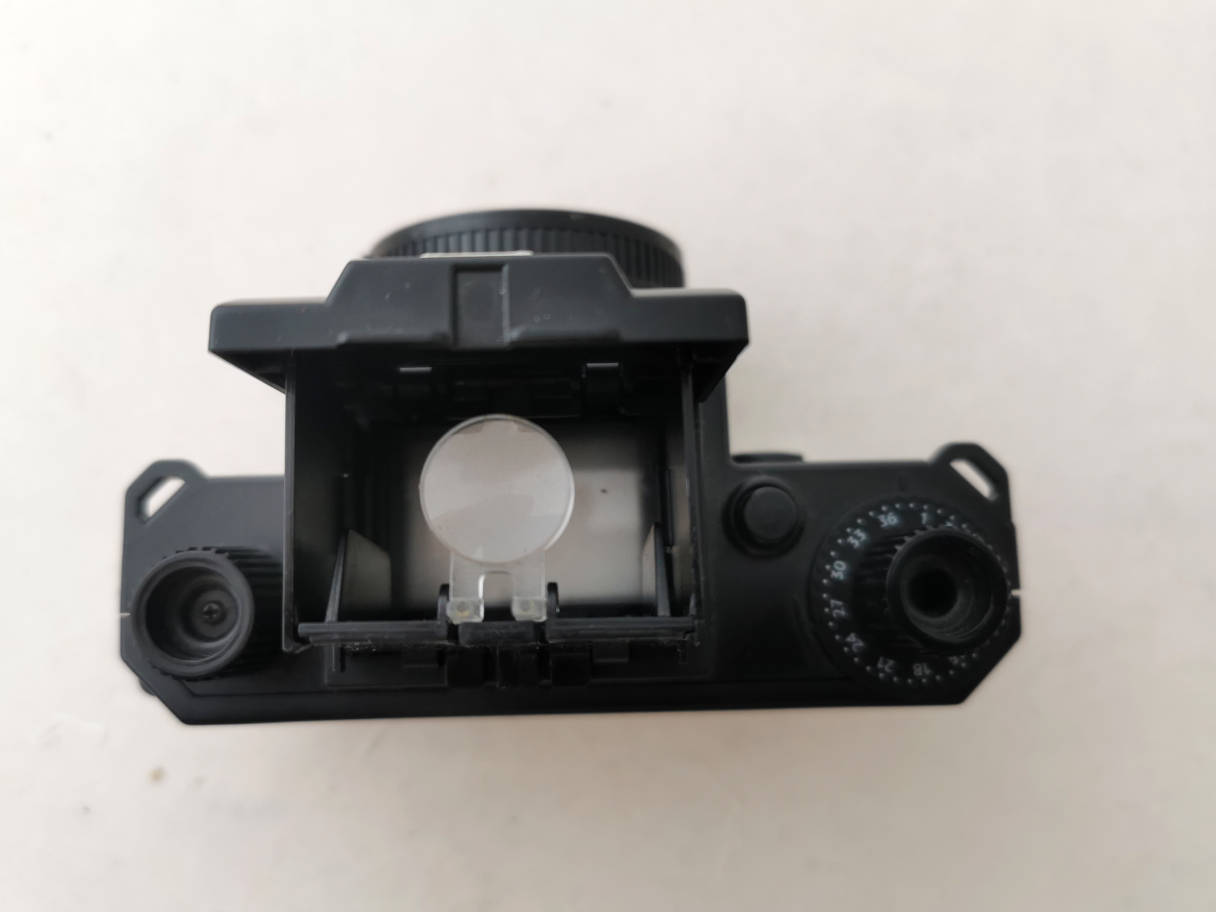 There is even a loupe.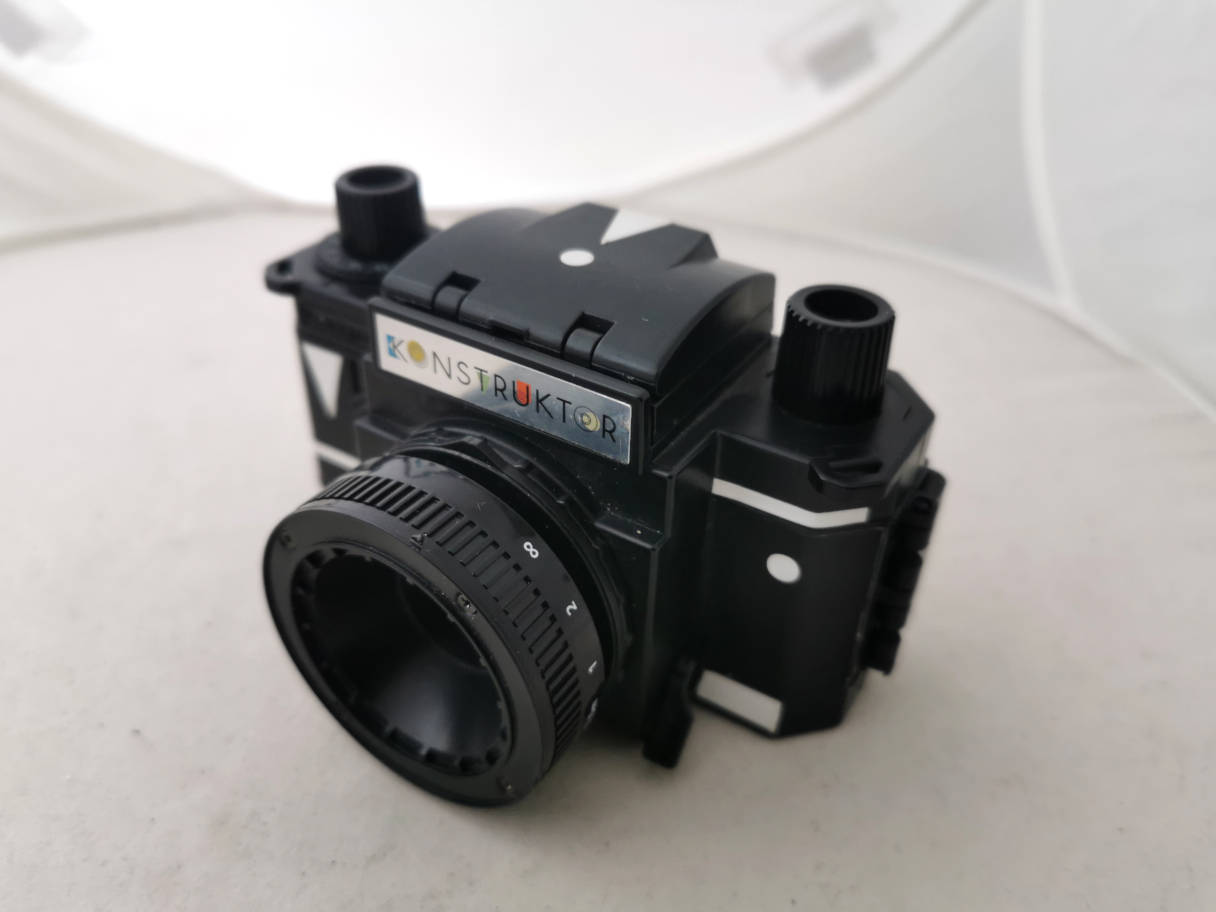 On the lens barrel: distance setting.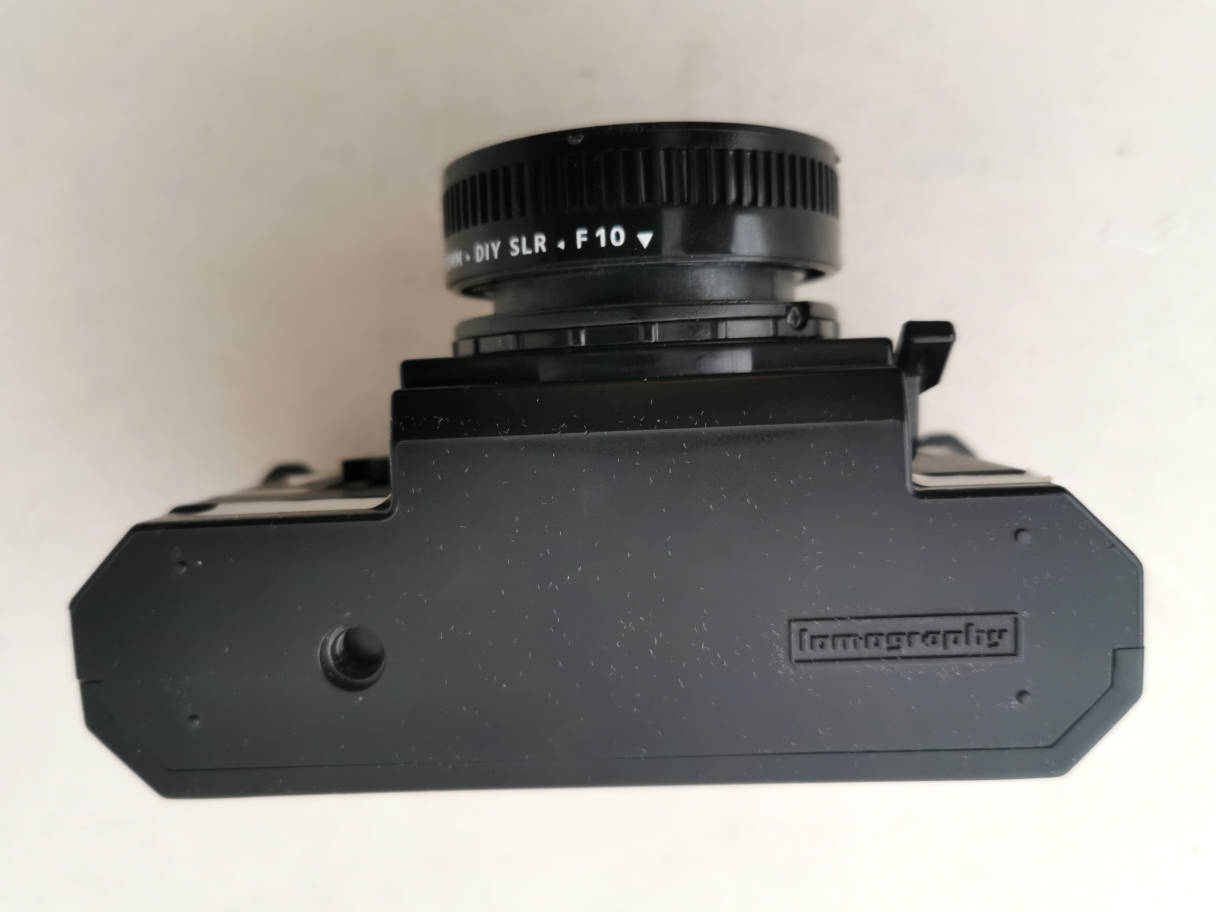 Camera bottom. Tripod socket.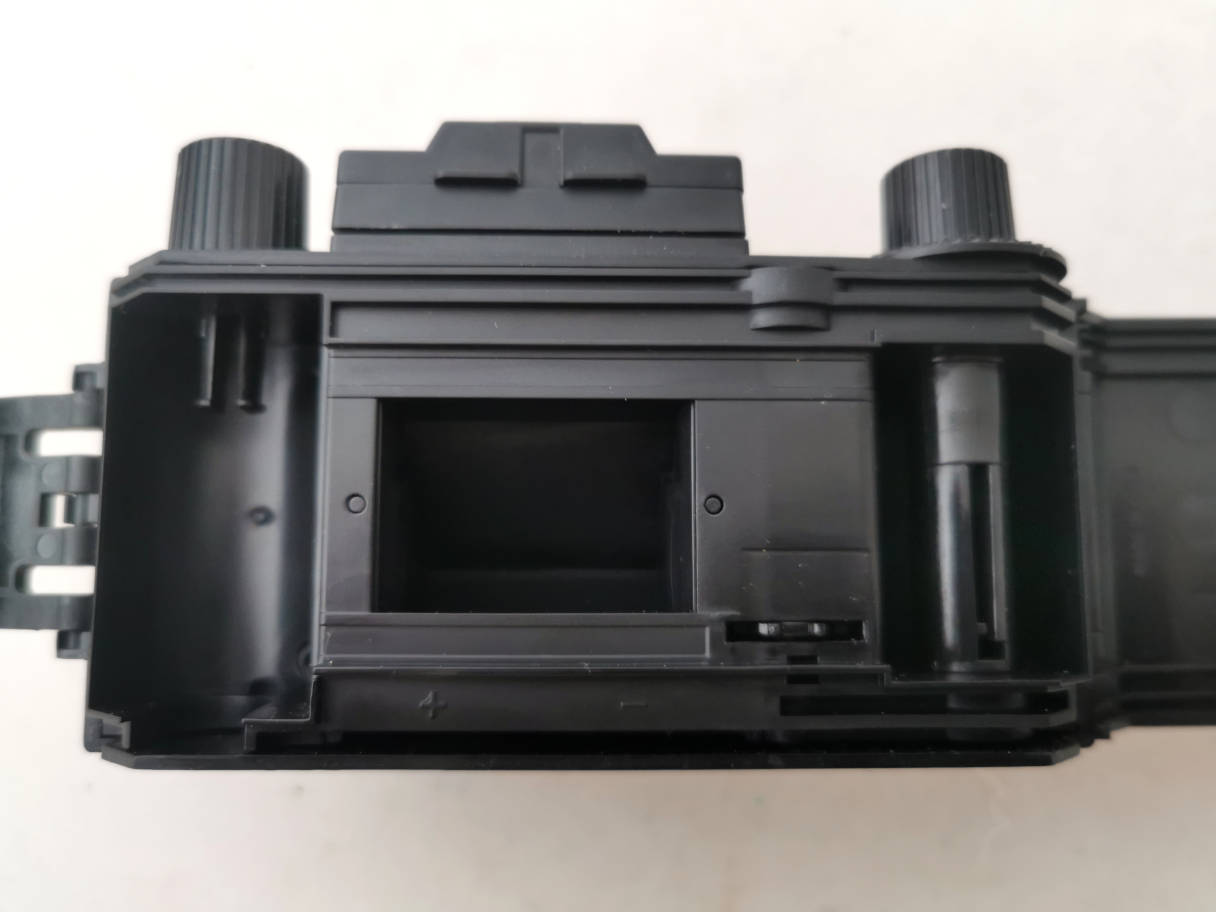 Film compartment.



The Lomo Konstruktor is a basic plastic camera with only one speed, a dim reflex viewfinder, no automatic exposure, no automatic film advance, no autofocus, a cheaply made plastic lens that produces heavy vignetting and random results.



The camera is easy to use. Load as any other 35mm film camera, the rewind can be lifted to insert the film. Before closing the back, set the film counter to 36, it counts backwards. Advance and fire twice. Ready. Do not forget to cock the shutter via the lever!. Open the viewer and set the right distance. Take your photo, wind and cock the shutter again. There is no rewind unlock.

You have to choose the right film, 400 ISO in general, 800 ISO on dull days and for well lit interiors. In any case the photos will be Lomo style.

Some gereral words about Lomography and their service: There is a 2-year warranty, at least in Europe. My personal experience with their service is very good. As most of their cameras are made of (cheap) plastic, there is no repair, they just exchange your defective camera. You have to send it in to their Vienna office at your expenses, which is not cheap if you are not based in Austria, but they try to compensate by adding film or so to the return. You absolutely need a proof of purchase, there was heavy abuse by fraudulent customers they told me. So if you buy second hand or your camera is gift, be sure to put your hands on the proof of purchase. After the 2-years warranty period it's over. They will try to help for the expensive not-so-plastic cameras like the LC series, but for the rest there is no repair. Keep this in mind for the prices you pay for older gear.