plastikcam.com

Waterproof Beach Camera Focus Free



This is a so-called Focus Free or Toy Camera, and it's waterproof. It's a simple plastic camera. This one is simply called Beach Camera, it's branded with the Volksbank logo, a german cooperative bank. So most probably it was a give-away. The camera seems to be still available in different vivid colours. The little camera inside the waterproof housing is also still available alone and quite common. The camera itself is one of the smallest and the lightest I have seen.

Its main features are:

28mm wide angle plastic lens, focus free
Shutter ~1/100
Size with housing 115 x 83 x 50, Weight 143 gr
Size w/o housing 98 x 64 x 32, Weight 72 gr
Some photos of the camera: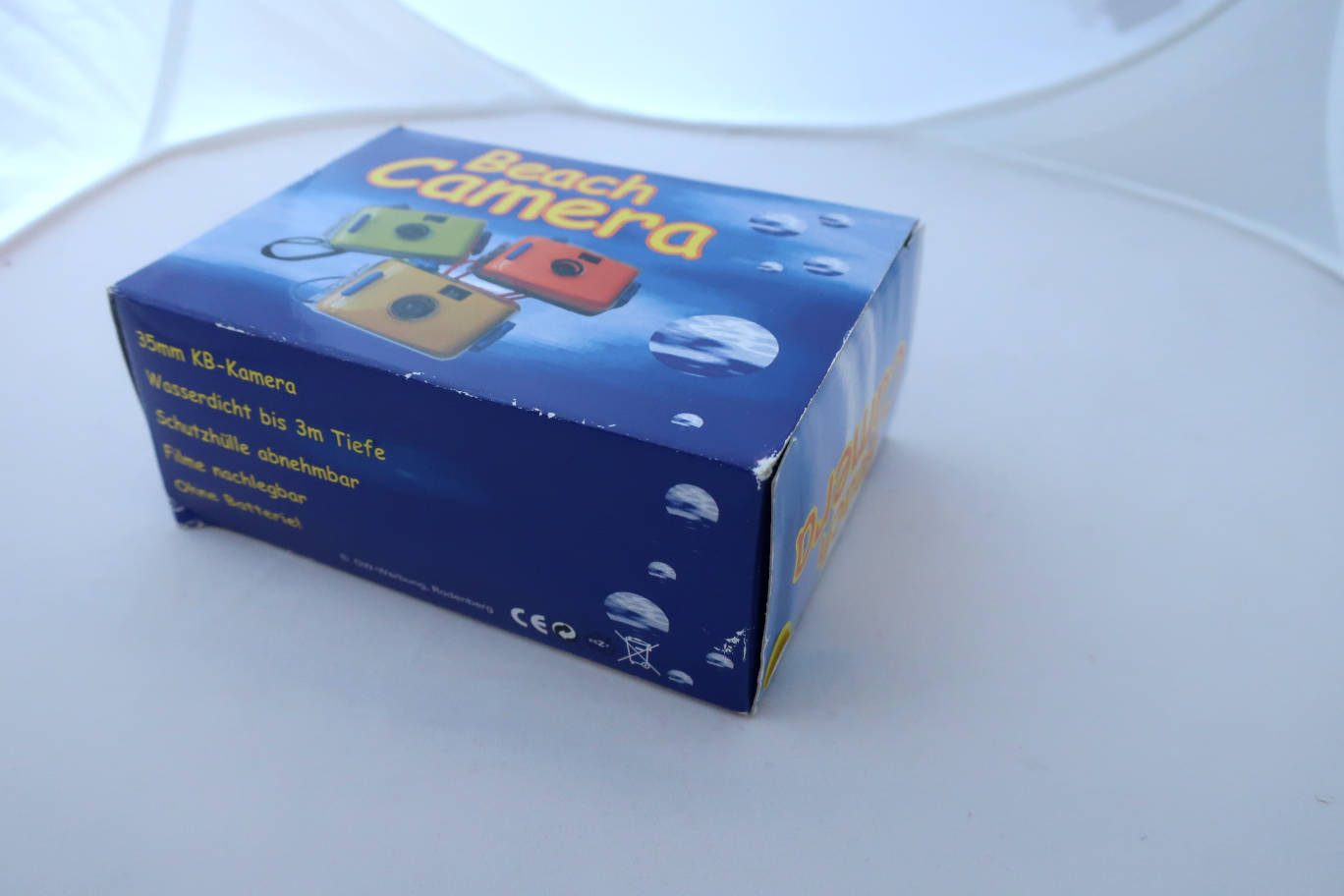 Box.



Unpacked.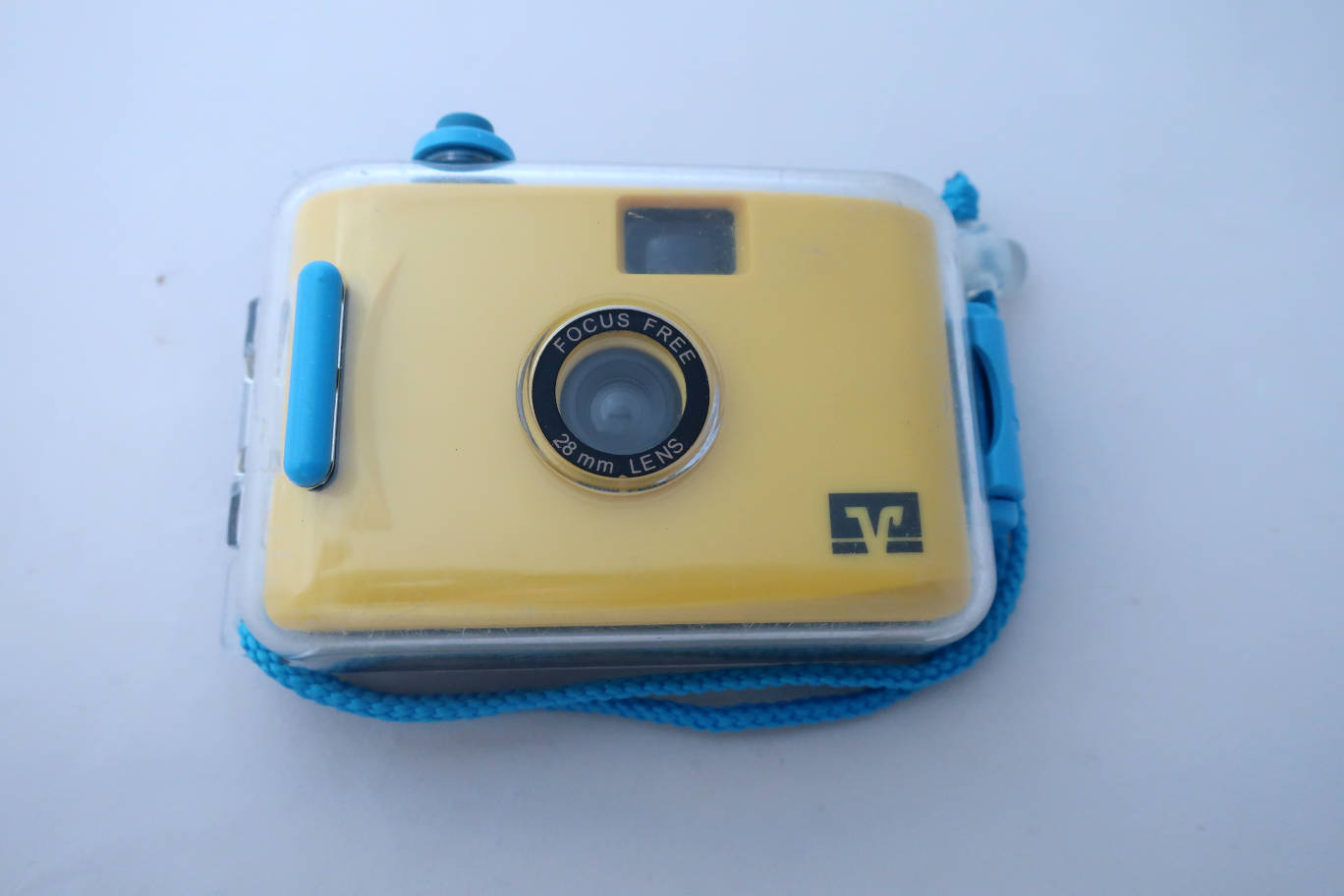 Housed camera front.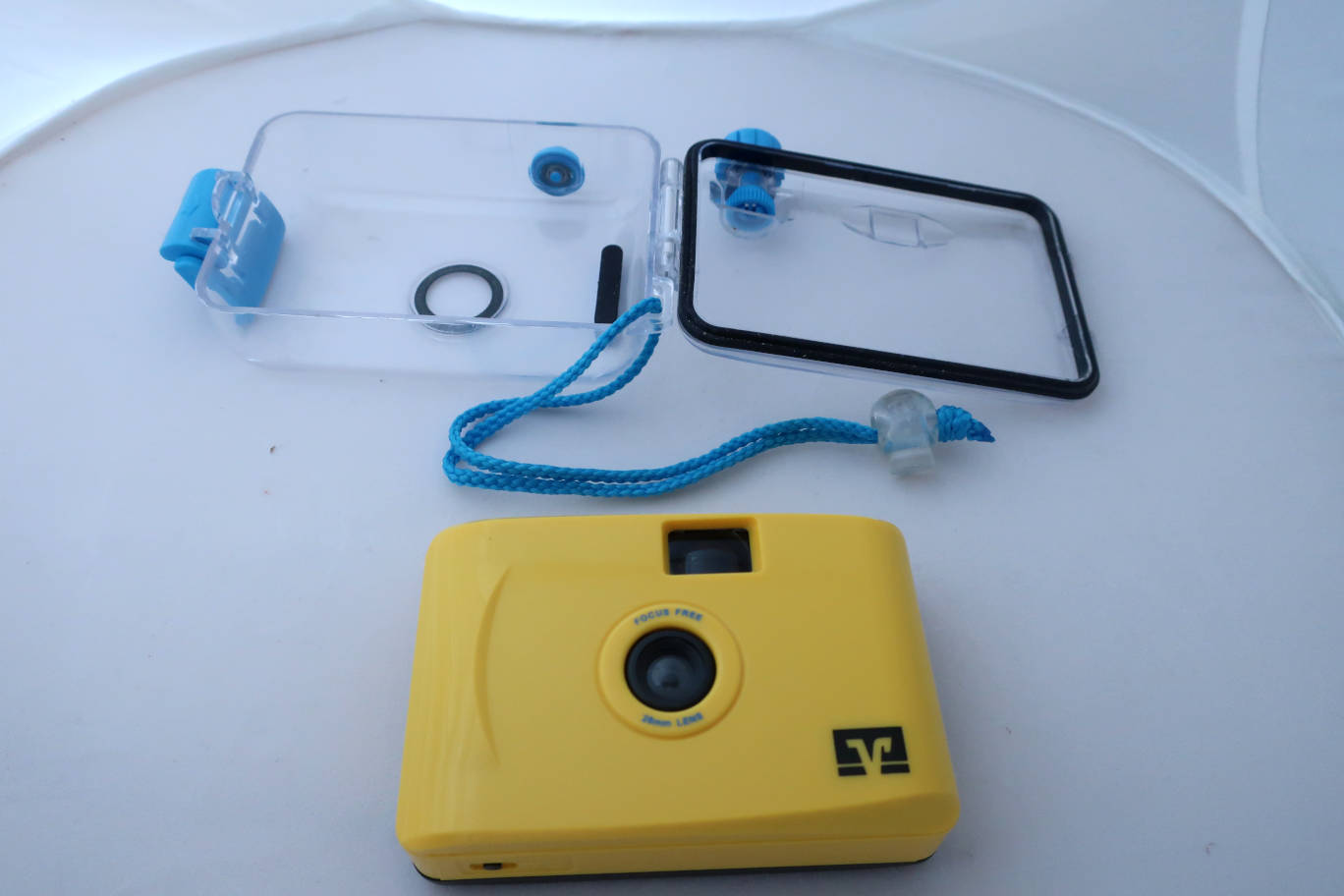 Housing open.



Camera front.



Camera back. Viewer and film advance.

Camera top. Rewind, counter and s
hutter release.

Camera bottom. rewind unlock, engages when pressed.

Film compartment. Curved film plane as on most focus free cameras, helps to avoid vignetting from the cheap plastic lens.

These are the ultimate basics of a waterproof camera, focus free, single shutter speed and fixed aperture. Point and shoot only. Choose 200 ISO film on very sunny days and ISO 400 in general. Modern film is quite flexible and modern labs can adapt when scanning, so there will be acceptable results.